02 |
LAB FOR THE CITY

LABORATORIO PARA LA CIUDAD



---
Workshops
Talleres
︎
Urban interventions
Intervenciones urbanas
︎
Visual communication
Comunicación visual
︎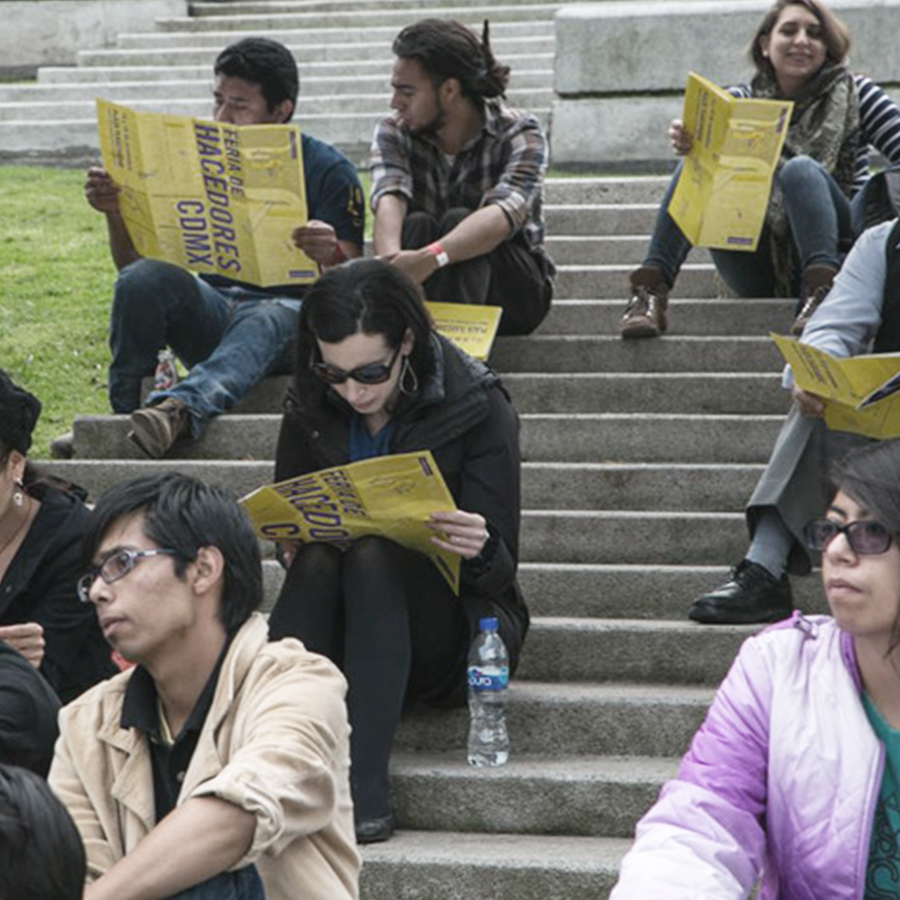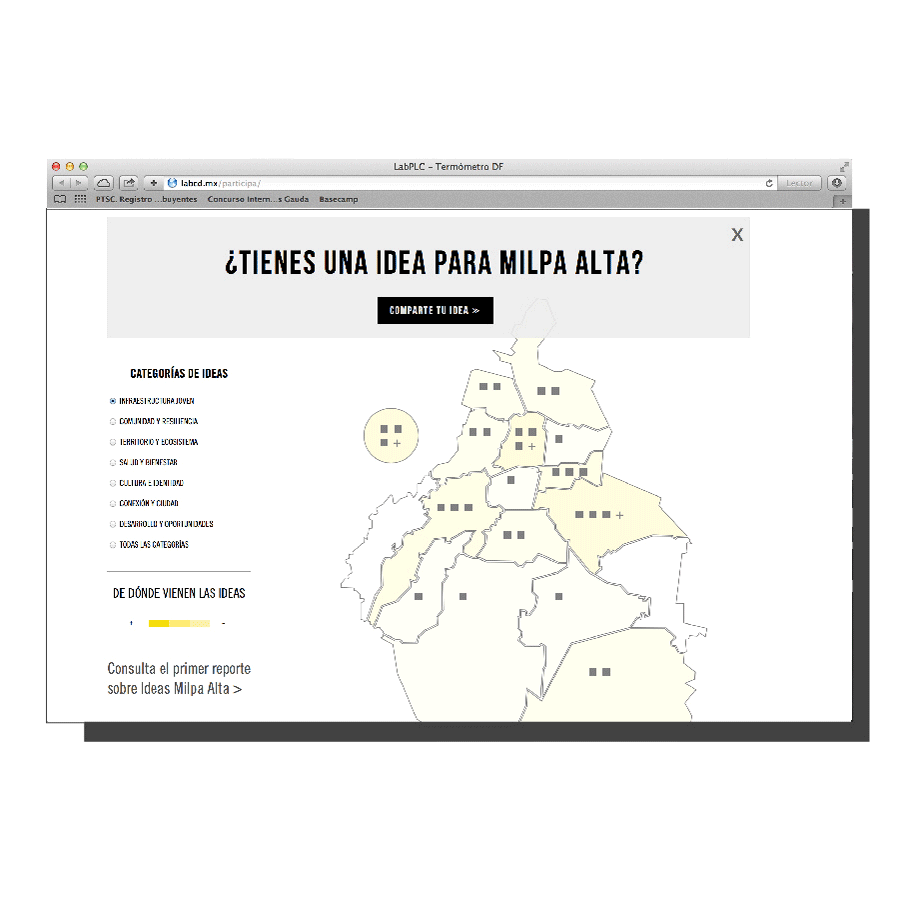 The Lab for the City (LabCDMX – 2013 to 2018) served as the experimental and creative office for the Mexico City government. From 2014 to 2016, I was part of the design team, where I was able to participate in a diversity of projects: from urban interventions, designing and delivering workshops, and graphic design/visual communication.


Throughout those two years I was part of the founding team of Design for the City, the first experiment aiming a rapprochement between designers working in the public realm and the way design could contribute to city-making/creation. I was also a member of Playful City, an area of the Lab dedicated to the promotion and research of play, education and public space in the city.

The core of my work involved visual communications, however I was also required to implement workshops, create content, do ethnographic work and participate in urban interventions and events, as part of overarching strategies.

El
Laboratorio para la Ciudad
(LabCDMX – 2013 a 2016) fungió como la oficina experimental y de creatividad del Gobierno de la Ciudad de México. De 2014 a 2016, formé parte del equipo de diseño donde pude participar en diversos proyectos, desde intervenciones urbanas, diseño e impartición de talleres y diseño gráfico/comunicación visual.
Durante estos dos años formé parte del equipo fundador de Diseño para la Ciudad, un primer experimento para generar un acercamiento entre diseñadores de diferentes ámbitos trabajando dentro del gobierno y la forma en la que el diseño puede contribuir a la construcción de ciudad. De misma forma fui parte del equipo de Ciudad Lúdica, área del Laboratorio que promovía e investigaba cuestiones de juego, educación y espacio público en la ciudad.
Mi trabajo se centraba en la comunicación visual, sin embargo también se requirió que implementara talleres, generara contenido, hiciera trabajo etnográfico y participara en intervenciones urbanas, todo conectado a estrategias más amplias.